Stories
Some new stories from the GedHead
Please note: the stories in this column were written for adults and some of them are not suitable for children
Massa - a macabre ghost story set in a Caribbean sugar plantation
Gnostic Sandwiches - a 'lifewriting' story set on Brighton Beach. It's all true, well most of it. (Published in Salt and Vinegar, a lottery-funded anthology, in March 2008)
There is a stories-of-ged mailing list featuring new stories and news, click here to subscribe
More free stories for grown ups
Ged's Yule Stories
Corfe Castle - Tales and Tapas!
Did you know that St Adhelm travelled to Rome on the back of a fiend? That giants used to live on Bindon Hill in a house made of underpants? That smuggling mastermind Pierre Latour was cunningly called French Peter by Dorset freetraders? Ged Duncan's listeners discovered this and more at a Corfe Castle event recently. And enjoyed a fine and highly recommended Tapas at the Model Village Cafe too.
Video clip from Tales and Tapas
Tales for Telling
Rediscover the ancient delight of telling and listening to stories. Tales for Telling were first told in the Square and Compass, an old pub in rural Dorset, England, in front of a roaring fire and accompanied by a glass of fine English ale.

Most of these short tales for grown ups have a contemporary theme. They are stories for telling. Create your desired ambience, just add people and then tell the tales.
Shocking Stories and Yule Yarns are available as downloadable ebooks. See Tales for Telling for more info.

Collections of stories for adults and children, teachers, and storytellers
Sydney
Sydney selling well
In March 2008 the first edition of The Probblehem was in the top 5% of books sold through Amazon.co.uk.
The Windycutts (2nded) and The Prestlegang(1sted) were in the top 11%
* based on Amazon listing figure of 3M
Sydney the Smuggler 3 - The Prestlegang - now available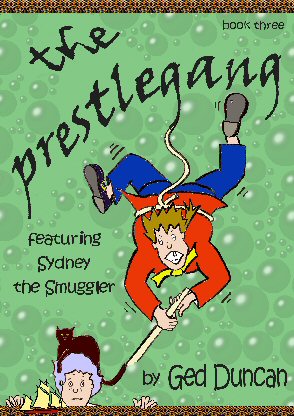 You can buy all the Sydney the Smuggler books online here
'I like Sydney the Smuggler more than Harry Potter. It's a really good adventure and it makes me laugh.' Ruth, aged 8.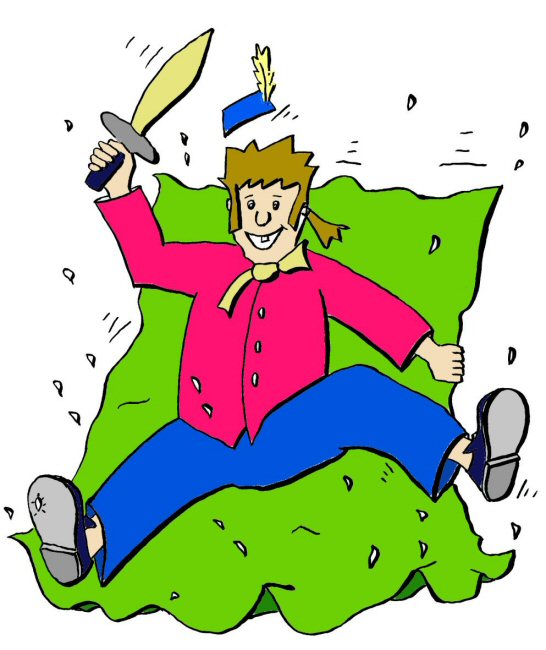 A Smuggling Blog
Visit Bloggeration a smuggling weblog, which also features characters from the Sydney the Smuggler series. You can post your own comments too.
Book Smuggled into a Bookshop
Copies of the Windycutts have been smuggled ashore in a barrel onto Bournemouth beach by a ragged band of smugglers.

With Sydney the Smuggler riding on the barrel, they were smuggled into Waterstone's in Bournemouth Arcade.
Author Ged Duncan sang smuggling songs accompanied by his ukulele, read from the book and signed copies.
Sydney the Smuggler available here
The second book in the Sydney the Smuggler series was published on August 8th 2006. The Windycutts sees Plug, Isabel and Sydney set off in a smuggling lugger to collect a secret cargo from Jersey. Full of action and adventure and Sydney's quirky rhymes.
Get Sydney the Smuggler books here
Exciting Reading for Children
the probblehem
a Puzzling Smuggling Adventure
Ged Duncan's children's novel is available in paperback from this site. Already reprinted twice it has met with great enthusiasm from children and adults.
The Probblehem is a thrilling and comical adventure story featuring time-travel, mysterious secret tunnels, dangerous smuggling in the night time darkness and a hand-high hero called Sydney the Smuggler!
Free Samples added
This site now has free samples from the probblehem, an audio track of the author reading the probblehem prologue and a free storytelling ebook.
Schools and Stuff
A visit from Ged?
Are you a teacher? Is your school in the south of England? Ged would love to come and talk to your children, read from Sydney the Smuggler, and sing songs accompanied by his ukulele. Click here to contact him for more information.
Elmrise School Smuggle Some More
Children from Elmrise Primary school made Sydney the Smuggler masks and withy lanterns, barrels and teacups. Then they paraded through Bournemouth town centre before ending with songs and stories in Borders bookshop.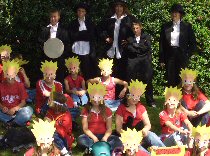 Here is a clip of them singing a smuggling song in Borders with Ged and friends:
Ged visits new Weymouth school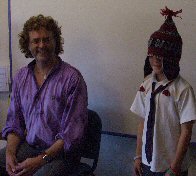 Ged has been working with year 4 and 5 students at Conifers school in Weymouth. The school is based in a brand new building, only opened last year.
Third Sydney the Smuggler book now published
The third book in the Sydney the Smuggler series The Prestlegang, was published on July 14th and launched in Borders, Bournemouth on the same day. Go and get yours or order online here!
Plug and Sydney go to the help of Jack and the other smugglers who have been taken away by the Press Gang.
Smugglers and Ne'er-Do-Wells Gather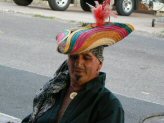 A small school with a big personality!
Ged recently visited the highly commended West Lulworth First School. It has been praised as 'outstanding' by government inspectors. The school bought signed copies of 'the Probblehem' for all the pupils in the top years. During the visit the children sang a smuggling song, acted out a smuggling run, and listened to Ged read from the book.
Click here for newspaper article.